There's a certain magic that accompanies exploring a place through the eyes of a lifelong resident. We have a special treat in store as we unveil the wonders of Gordon County through the personal experiences and insights of one of our own. From hidden gems tucked away from the crowds to annual festivals that bring the community together, we'll uncover the unique culture, rich history, and natural beauty that define Gordon County. So, fasten your seatbelts and join us as we explore this county, guided by the expertise and passion of our very own resident insider: Jason Hawkins.
As a lifelong resident of Gordon County, what is your favorite hidden gem in the area that most visitors might not know about?
The Roland Hayes Museum in the Harris Arts Center is very informative and interesting. The story of Mr. Hayes is one of amazement and seeing and hearing so many details about his life and performing career really makes one appreciate his contributions even more. Admittedly, I was not familiar with a lot of details about Mr. Hayes life before the Harris Arts Center opened that exhibit, which I am so thankful they did.
Which local restaurant in Gordon County would you recommend for a special occasion?
We have several restaurants that I consider my "go-to" places. Some of my favorites are Dub's BBQ, Big John's Treat Shoppe, Taco House, Duke's, Trackside Pizza, Thatcher's, and Bowman's, all of which are not only locally owned and operated, but the owners all give back to and support the community. Despite being franchises, our Chick-fil-A and Dairy Queen are also locally owned and the owners of those two restaurants also give back to our community in multiple ways. I may be a little old-fashioned, but I still think there is something special about going to eat and the owners and staff knowing me by name and usually they are able to predict my order.
What is your favorite annual event or festival in Gordon County, and why?
I love the BBQ Boogie and Blues festival. Downtown comes alive that weekend with numerous BBQ vendors, amazing live entertainment, and the opportunity to visit with friends. This is always one of my favorite weekends of the entire year. I also LOVE the Christmas Open House that takes place the Sunday before Thanksgiving. For many years I went with my parents, and now it is fun to go with my wife Candi and take our daughter Bailey to continue the tradition my parents started with me so many years ago. The GEM's annual showing of the Polar Express has become a Christmas season tradition for our family, too. The annual Parade of Lights is an eagerly anticipated event. It is wonderful seeing the streets lined with people from all walks of life, all enjoying the evening, celebrating the season, and spreading Christmas cheer. The annual Dana Patterson Memorial benefit concert is also a great event. It is a fun-filled night of great music provided by all local performers and the proceeds always go to a great cause.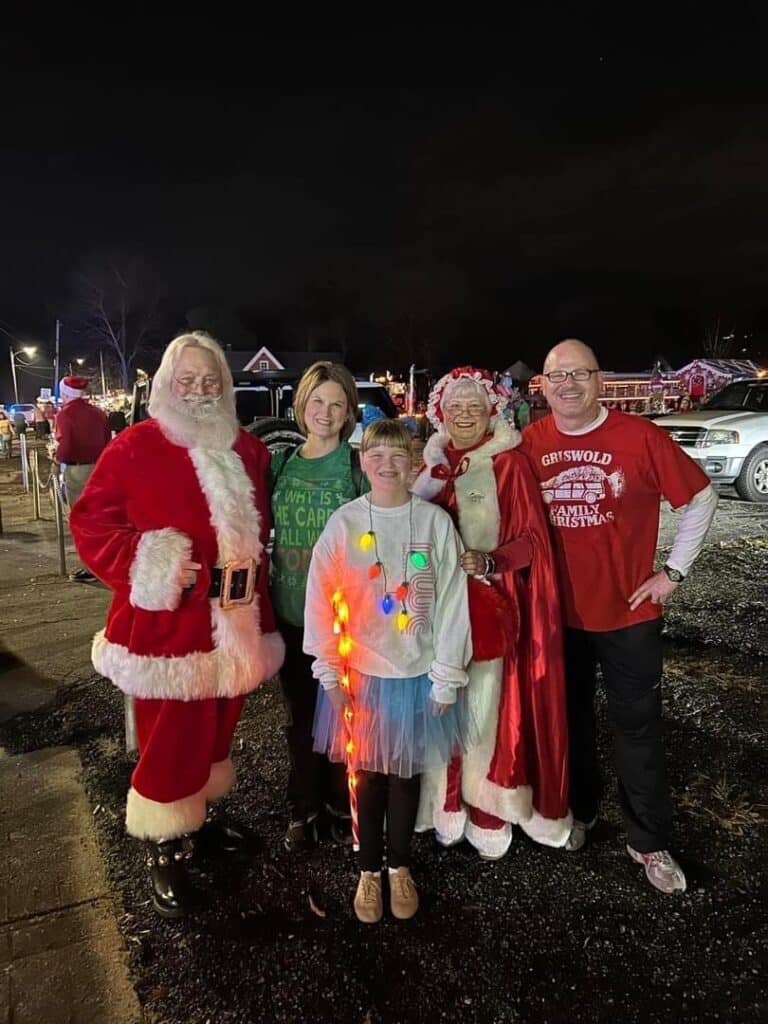 Are there any local community organizations or initiatives in Gordon County that you actively support or participate in? If so, what do you find most rewarding about your involvement?
I have long been a supporter of the United Way. Many years ago, my dad worked at Wellco Carpet, better known today as Mannington. They were one of the very first businesses in Gordon County to offer payroll deduction to help support the efforts of United Way. As an educator, I have seen so many things they do in an effort to support and meet the needs of families in our community. I have had the opportunity to serve on the allocation panels on several occasions and I am constantly amazed at not only the wonderful network of support agencies for families in our community, but how much United Way does to support their work. Serving and giving back to the community is something my parents instilled in me at a very young age, and United Way is a wonderful way to help so many.
If you're looking for a quick snack at Buc-ee's, what would you recommend as your personal favorite?
There are so many wonderful treats to enjoy at Buc-ee's that you need to make several trips to enjoy them all. I always get one of their amazing brownies or cinnamon rolls, which are excellent. I also love to get some of their signature jerky to snack on. All of the flavors I have ever tried are great, but the Bohemian Garlic is their best seller, and with good reason. It is hard to beat.
What is your favorite historical landmark or site in Gordon County, and why is it significant to you?

The Confederate Cemetery at the Resaca Battlefield is very unique and represents a lot of history that happened right here in Gordon County. It is even more interesting for me because in the 1950s my dad and one of his good friends uncovered the skeletal remains of a confederate soldier while out Civil War relic hunting near the current Flying J Travel Plaza location. A full military funeral was then held to provide a proper burial for the unknown soldier, which is the fourth grave on the left when walking through the archway entrance. That gravesite is always a destination for me when I am there.


Are there any local artisans or craft shops in Gordon County that you would recommend for visitors looking to purchase unique souvenirs or gifts?
Pintage Market is always a great "go to" place to shop. There are dozens of vendors inside and there is such a wide variety of merchandise, you are certain to find something for anybody or for any occasion. Many local vendors have booths inside and there are numerous handmade crafts with great detail and personalization wrapped up in many of the items.
What is your favorite spot in Gordon County to relax and unwind after a busy day, whether it's a cozy coffee shop, a park, or somewhere else entirely?
The GEM Theatre is always a fun place to relax with family and friends and take in a show or a live performance. I think the GEM staff and board of directors have done a really nice job of bringing a wide variety of shows with different music genres, comedy shows and classic movies. There is literally something for everyone and the audience always enjoys the show and the amazing atmosphere in the theater.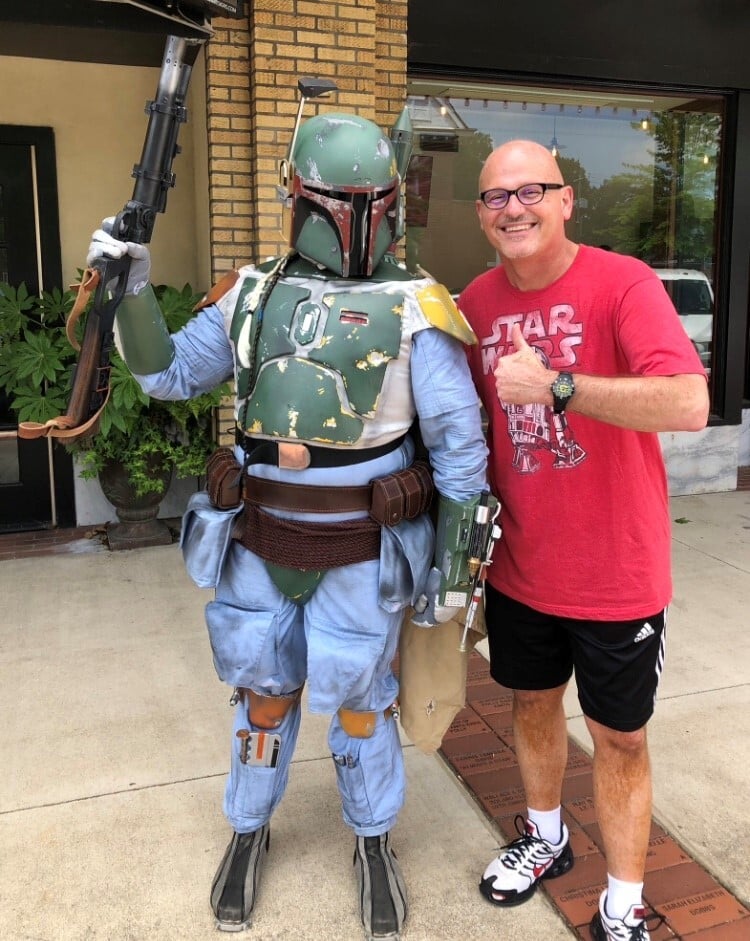 If someone only had a day to spend in Gordon County, what would be your top recommendations to ensure they get a true taste of the area's culture, history, and natural beauty?
There are several unique learning experiences and attractions that make Gordon County unique. The historic sites at New Echota and the Resaca Battlefield and Confederate Cemetery are very informative. A visit to these locations will give visitors a great look at what pivotal roles both places played in history. New Echota was the capital of the Cherokee Nation, and the Battle of Resaca was a significant part of General Sherman's campaign towards Savannah in the latter stages of the Civil War.
What is your favorite aspect of the community spirit in Gordon County and how does it positively impact the lives of its residents?
The giving spirit of the people in Calhoun is something that you just don't have in all places. Throughout my 50 years of living in Calhoun I have seen time and time again how people in our community genuinely care for one another. When a need arises, people come from every direction ready to help in any way possible. That is something that you don't experience in all places, and I am thankful we do.
Well, there you have it—a true taste of Gordon County! Whether you're new to the area or a longtime local, the county's unique experiences are bound to leave a mark. So, on your next visit to this beautiful corner of Georgia, make sure to embrace the recommendations and insights from our resident insider. Happy exploring!
About Jason Hawkins
Jason Hawkins is a lifelong resident and local educator deeply connected to Gordon County. A loving husband and father to a middle school-aged daughter, his devotion to family and community shines through in all he does. With a genuine passion for the county's history and culture, Jason's infectious enthusiasm makes him a true ambassador for all things Gordon County.
Connect with Jason on Social Media!
Stay updated with Jason Hawkins' latest activities, community involvement, and insights into Gordon County by following him on Instagram and Facebook:
Instagram: @jedijasonhawkins
Facebook: https://www.facebook.com/jason.hawkins.319