As the crisp air ushers in the season of frosted window panes and cozy nights by the fire, Gordon County comes alive with the spirit of the holidays. This is a time of year when the community comes together to celebrate traditions, create memories, and enjoy the festive cheer that only this season can bring. From the twinkling lights to the joyful music, there's a unique magic that flows through the air, inviting one and all to partake in the holiday festivities. Whether you're a lifelong resident or just passing through, Gordon County's lineup of holiday events is sure to spark that warm holiday glow in everyone's heart.
November 11th: A Gordon County Christmas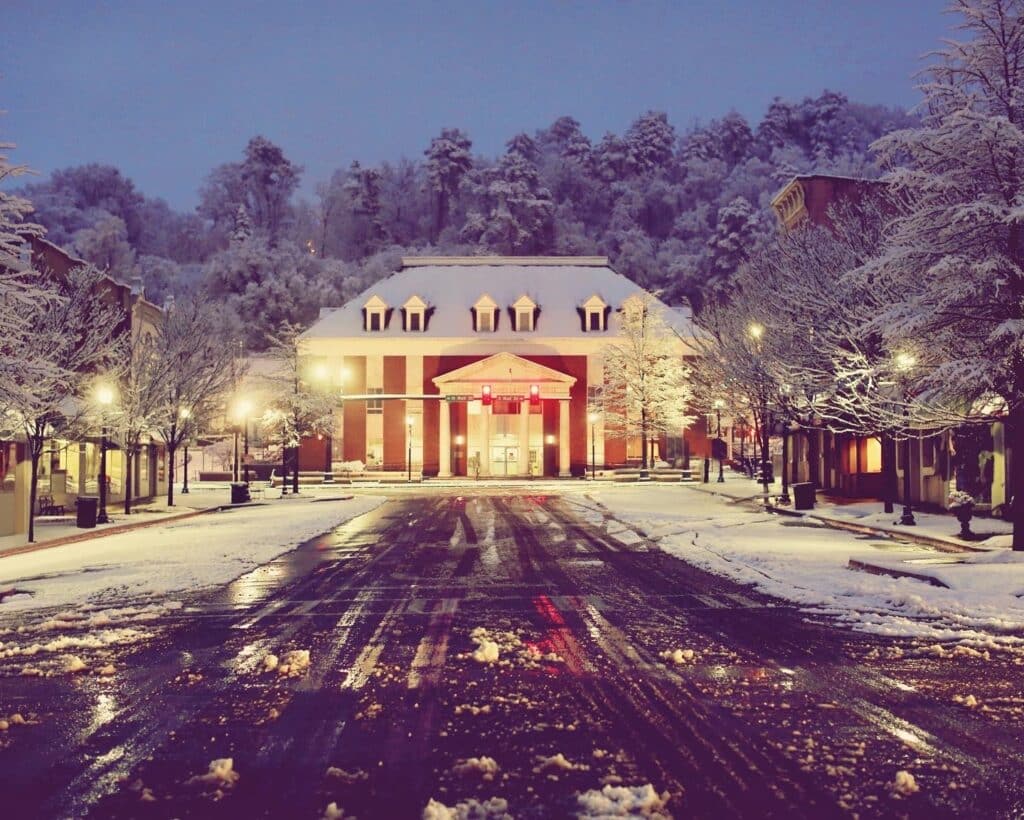 The holiday season in Gordon County kicks off with the grand reveal of our new Christmas tree, ushering in a wave of community cheer! Mark your calendars for November 11th, from 6-8pm, and join us for an evening full of festive magic. Be among the first to see our new Christmas tree, share a moment with Santa, and soak in the caroling while enjoying complimentary hot chocolate, cider, and popcorn. This special occasion will take place at the front of the Gordon County Courthouse at 101 S Wall Street. Be there to embrace the beginning of the holiday season!
November 19th: Christmas Open House & Tree Lighting
What's more symbolic of the holiday season than our annual Christmas Open House? On November 19th, wander through Calhoun as the local shops, decked in holiday splendor, open their doors to offer you seasonal specials, heartwarming giveaways, and warm refreshments to melt away the winter air.
Amidst the hustle and bustle, the GEM Theatre will be showcasing "The Polar Express" at 2 pm and 7 pm. It's a perfect chance for families to snuggle up and dive into a story that has charmed hearts for years. The finale of the evening's festivities is the tree lighting at City Hall and a visit from Santa, a radiant celebration that brightens hearts and faces alike.
Now – December 10th: Harris Arts Center Festival of Trees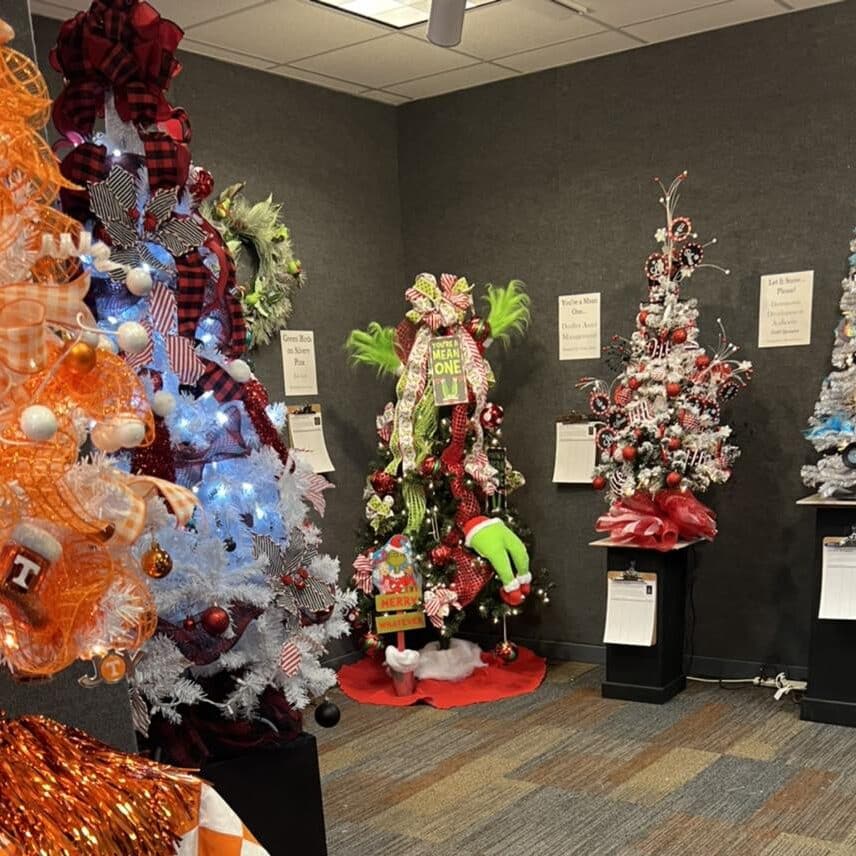 Now until December 10th, the Harris Arts Center invites you to the annual Festival of Trees. Local businesses and individuals sponsor fully decorated trees, wreaths, centerpieces, and specialty gift baskets, each available for silent auction. Whether you choose to visit in person or prefer to place your bids online, your participation supports the center's artistic programming. This event is a chance to marvel at the creativity of our community and take home a piece of holiday magic. Come join us and let the spirit of the season inspire you!
December 1-17th: Snowman Spectacular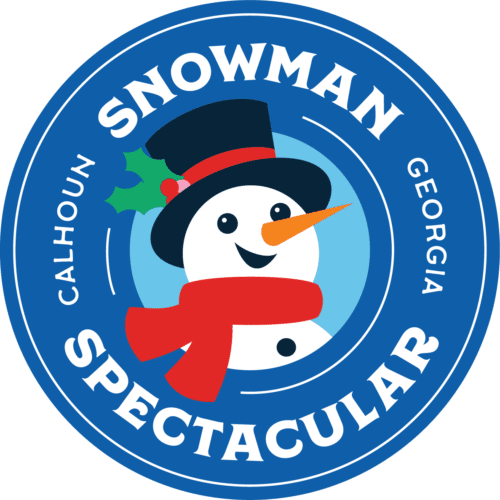 The Snowman Spectacular is a journey through a winter wonderland that requires no snow boots! From December 1st to 17th, take a stroll through a gallery of creatively crafted snowmen at the Calhoun Recreation Department, each built by local businesses and community organizations. As you navigate this pathway, you're not just a spectator but a part of the magic—vote for your favorite frosty friend and help determine the winners of the coveted People's Choice awards. Get ready to usher in the holiday season with this brand-new event sure to melt your heart!
December 1 & 2: Harris Arts Center Community Chorus Concert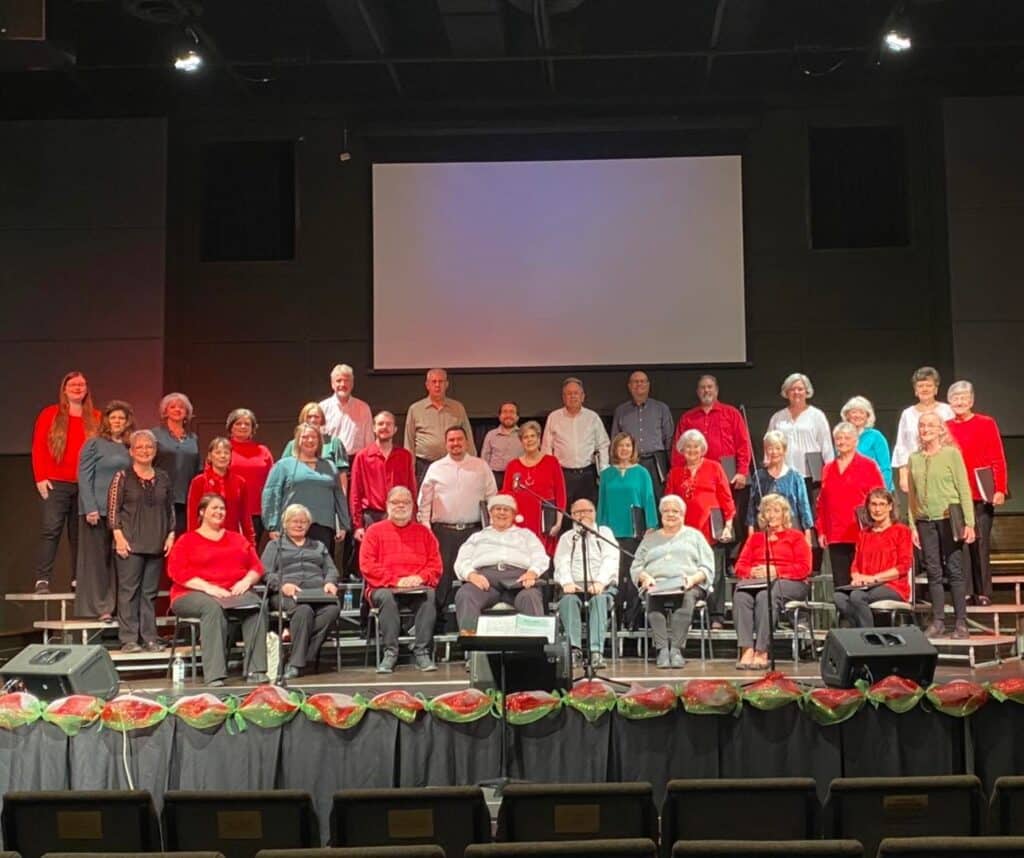 Infuse your holidays with the harmonious notes of "Christmas Joy," presented by the Harris Arts Center Community Chorus. This melodic tribute to the season promises an evening filled with classic carols and contemporary holiday hits. Performances are slated for December 1st and 2nd at 7pm. Tickets are $15 for general admission, $12 for students and seniors, and a special rate of $10 for HAC members. Join us in celebrating the sounds of the season!
December 14: Christmas Parade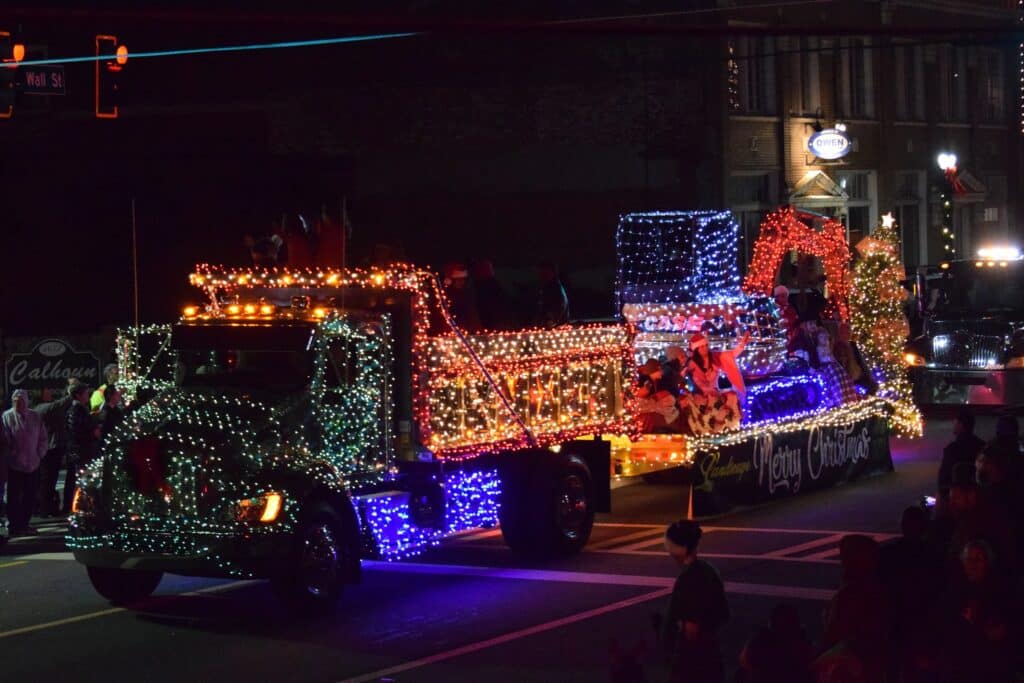 Get ready to immerse yourself in the holiday magic as the Calhoun Christmas Parade of Lights makes its grand return on December 14th at 7 pm. This beloved tradition transforms the town into a dazzling winter wonderland. With the enchanting theme of "Christmas At the Movies," you can expect to see floats adorned in lights and garland, while the air fills with joyful music from local school choirs. And of course, keep your eyes peeled for a jolly wave from Santa Claus himself. Don't miss out on this enchanting event that brings joy to both the young and the young at heart.
Ongoing: Holiday Movies at the Gem Theatre
All season long, the Gem Theatre will be your go-to destination for a lineup of beloved films, from timeless treasures like "It's a Wonderful Life" to family favorites such as "Elf" and "The Santa Clause." Best of all, each screening is free, making it a joyous and budget-friendly outing for everyone. Be sure to check their schedule to join in the celebration!
December 16th: Dana Patterson Merry Christmas Concert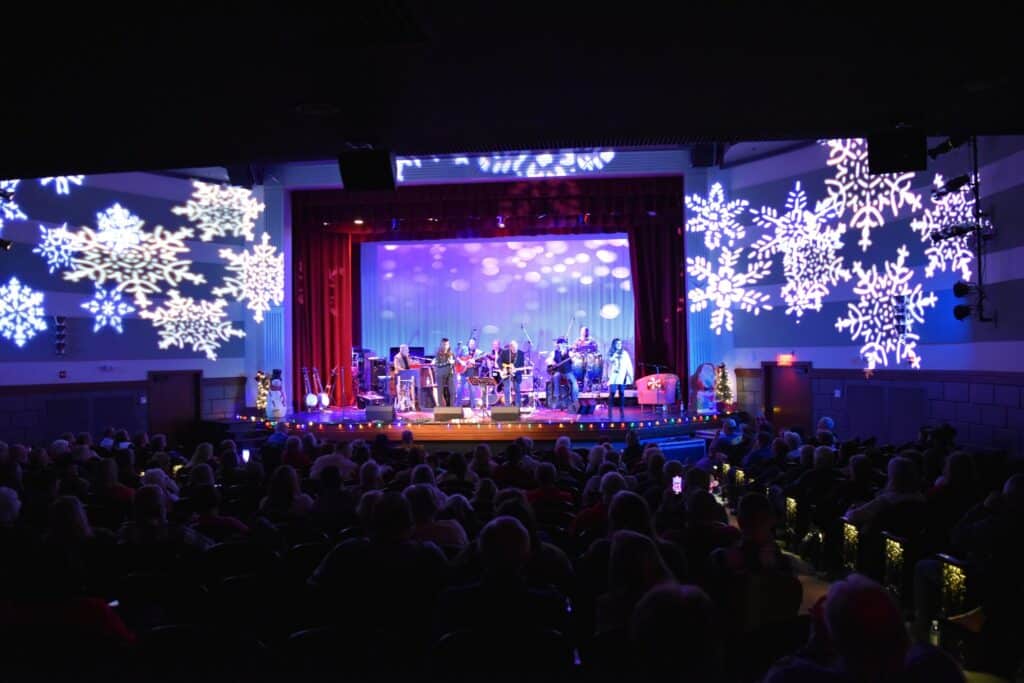 On December 16th at 7:30 pm, gather at the Gem Theatre for the Dana Patterson Merry Christmas Concert, a heartfelt tribute to Dana Patterson's legacy. Tickets are $20, with proceeds supporting local charities. This annual event honors Dana's love for Christmas and community. Experience a heartwarming evening with the Bentley family alongside Jule Medders and Whitewater Junction, as they fill the air with festive holiday melodies. Steven Pearson will enhance the night with his narration of the Christmas story, while special appearances by Santa and Mrs. Claus add to the festivities. Join us for a night of Christmas music and community spirit in celebration of the season.
December 17th: Harris Arts Center Community Band Concert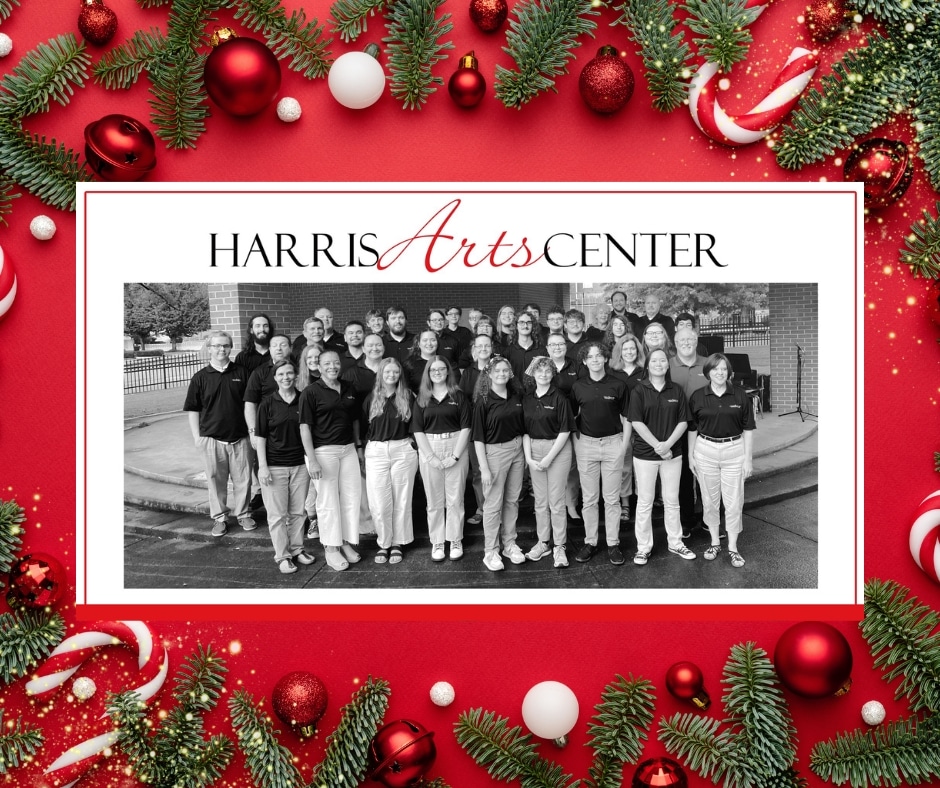 To cap off the holiday events, don't miss the Harris Arts Center's Community Band Concert on December 17th. This ensemble of talented local musicians will bring to life a repertoire of festive tunes and holiday favorites—a delightful finale to the season's celebrations.
In Gordon County, the holidays are about more than just events; they're about creating memories and celebrating the warmth of our community. Join us as we light up the winter nights with merriment, laughter and the timeless traditions that make this time of year truly special.