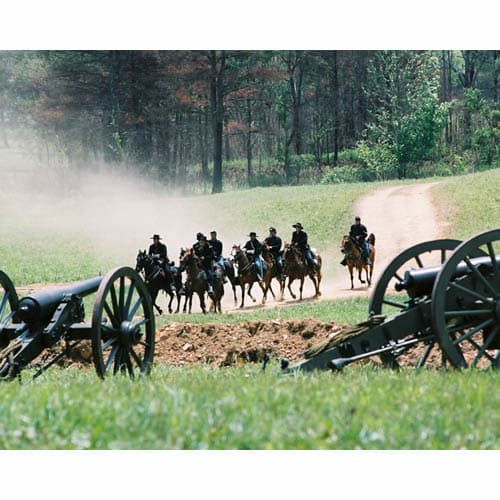 Battle of Resaca Reenactment
The first major battle of the Atlanta Campaign was fought around the tiny village of Resaca on May 14-15, 1864. Over two days, Union and Confederate forces attacked and counter-attacked, with both armies losing approximately 2,800 men.
The Battle of Resaca Reenactment is held the third weekend in May (Saturday & Sunday) on the historic Chitwood Farm, a 650-acre section of the original battlefield. Evident within the property are the original Federal and Confederate entrenchments and the 1864 Western & Atlantic Railroad line.
Admission: $2-$5.
Contact Information
Chitwood Road Resaca, GA 30735