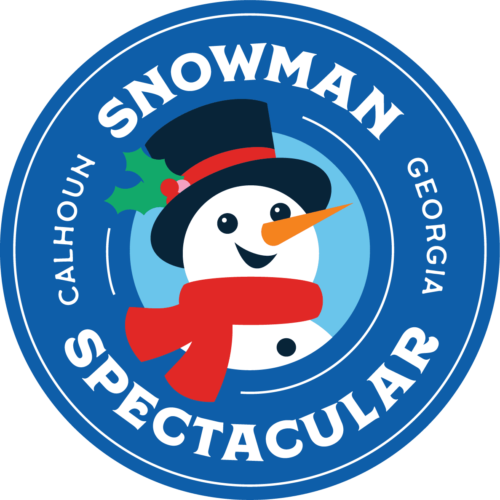 An exciting new event is coming to Calhoun/Gordon County this December. The Gordon County Convention & Visitors Bureau is proud to partner with the City of Calhoun Recreation Department to present a Snowman Spectacular. For this event, local businesses, organizations, schools, churches, and families will showcase their creativity in a community-wide snowman-building competition. No snow?  No problem!  These snowmen will be built out of weather-resistant materials, so they won't melt!
The snowmen will be on display from December 1st through the 17th at the Calhoun Recreation Department along the paved path that connects the Black & Yellow playground and the large parking lot. We encourage everyone to stop by and vote for their favorite. Prizes will be given to the People's Choice and Judge's Favorite award winners.
Do you want to build a snowman?  Participants must pre-register. Registration forms are available at the Gordon County Convention & Visitors Bureau located at the Gordon Chamber – 300 South Wall Street, Calhoun. The deadline to register is noon on Friday, November 17, 2023, and the registration fee is $30 per entry. Contact the Gordon County Convention & Visitors Bureau at (706) 625-3200 for more information.