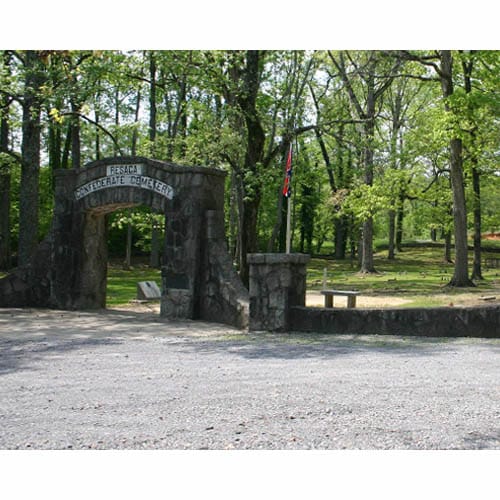 Resaca Confederate Cemetery
The first Confederate Cemetery to be dedicated in the nation and the final resting place of 451 soldiers who died in the Battle of Resaca. During the war, Col. John F. Green and his family were forced to flee their home in Resaca. They returned to dead Confederate soldiers still lying on the battlefield area. Col. Green's daughters Mary and Pyatt were upset by the sight and decided to collect the bodies and give them proper graves. Their father gave them 2.5 acres of land to use as a cemetery. Mary Green started the cemetery in July 1866 without any money. The cemetery was dedicated at the end of October, and all debts were paid by the end of December 1866.
Open daily dawn-dusk.
Free admission.
Contact Information
325 Confederate Cemetery Road Resaca, GA 30735