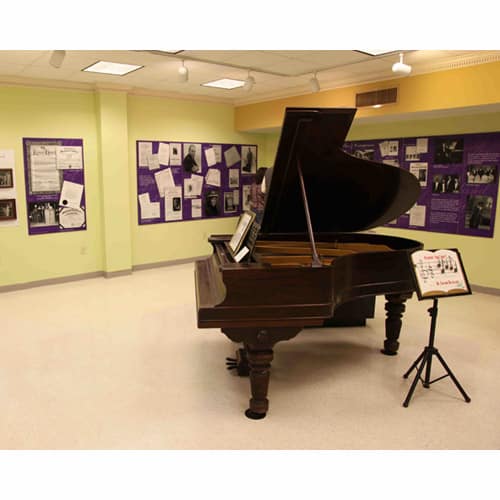 Roland Hayes Museum at the Harris Arts Center
A tribute to this native son, Roland Hayes was a child of former slaves who became the first African-American vocalist to achieve international acclaim. A Gildemeester & Kroeger piano that Roland's brother played for him while he practiced takes center stage on the museum floor. Learn the details of his remarkable half-century career through photos, stories, records, autographed programs, personal letters and music scores.
Open Monday – Friday.
Free admission.
Contact Information
212 S. Wall Street Calhoun, GA 30701